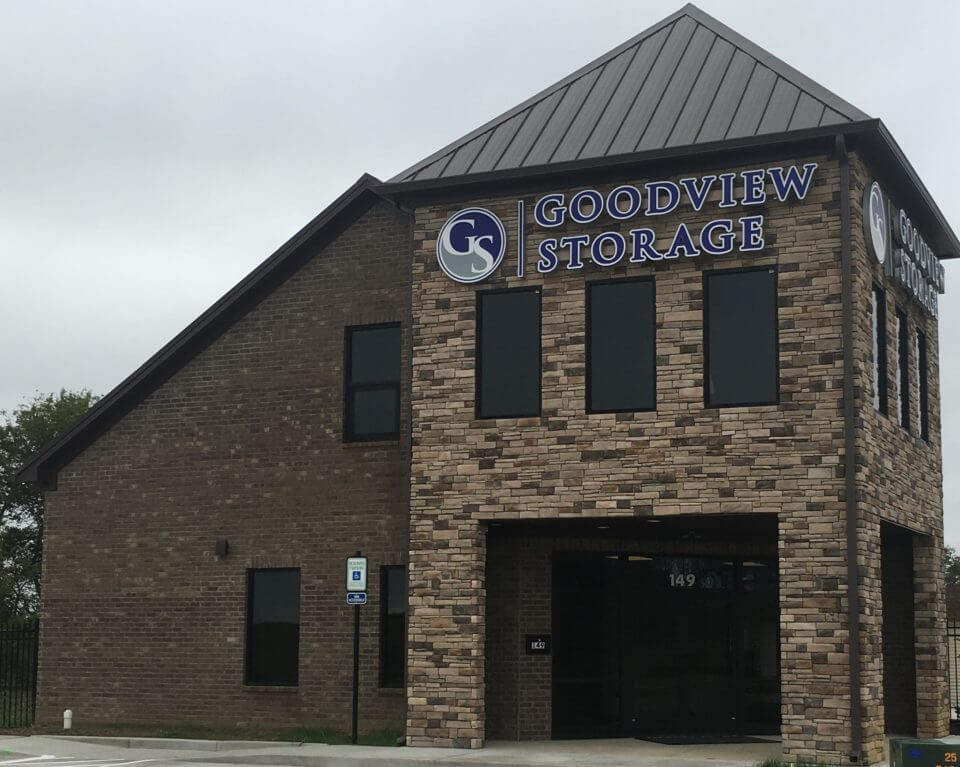 149 Goodview Way
Gallatin, TN, 37066
Pick a size
5x10
5x10 Exterior Non Climate Drive Up
10x10
10x10 Exterior Non Climate Drive Up
10x10
10x10 Interior Climate Control
10x15
10x15 Exterior Non Climate Drive Up
10x15
10x15 Interior Climate Control
10x20
10x20 Exterior Non Climate Drive Up
5x10
5x10 Exterior Non Climate Drive Up
10x10
10x10 Exterior Non Climate Drive Up
10x10
10x10 Interior Climate Control
10x15
10x15 Exterior Non Climate Drive Up
10x15
10x15 Interior Climate Control
10x20
10x20 Exterior Non Climate Drive Up
Office Hours
Monday - Friday: 9am to 5:30pm
Saturday: 9am to 5pm
Sunday: Closed
About Goodview Storage
Complete Access to Your Storage Unit 365 Days a Year
Safe Storage Spaces Are you looking for storage companies providing record storage and more? Are you interested in climate-controlled storage to ensure your items stay in pristine shape? Do you need a U-Haul truck rental to help you get your things where they need to be? We know how important your valuables are to you. It is our goal to ensure that they are safely stored in our storage units. We offer secure storage for household, commercial, and many other needs. Ease of entry and 24/7 access hours, make us a favorite site for short-term and long-term storage customers. Why not reduce your stress and create some free space in your home or business? Come home to a clutter-free environment and relax in your personal haven. Here at Goodview Storage, we also help you save money by offering a variety of unit sizes to meet your complete storage needs. We are always happy to receive your calls and will always give you the best rate for the best space. Call us today to arrange for a rental, we look forward to hearing from you. "
12 reviews on
Awesome staff and great price
Willliam Kepler
2020-08-31
Found the staff wonderful to deal with, great internet specials going on now.
Great service and good value
Wonderful service and great access
I was only here to help friends, so I do not know how rent, customer service or any of the business logistics of the facility. However, if you are looking for cleanliness and freshness in the facility - I can tell you - this is the place for you!!! I know this is new construction, but I am amazed that it is so nice, clean and seems to be very safe. I would give a 5th star, but will not due to my limit knowledge of the business practices.